Multimedia Resources That Feature Diane F. Halpern, Ph.D.
Internationalizing the Psychology of Women—
How can we achieve gender equality? A presentation by Fanny Cheung and Diane Halpern for the Centennial Congress of the International Associate for Applied Psychology.
Intangibles Podcast, Season 5: "Critical Thinking - Dr. Diane Halpern 049"
The Dissenter Episode 112: Diane Halpern: Sex Differences in Cognitive Abilities, Critical Thinking, and Creativity
Diane Halpern: Gender Differences in Cognition and Their Implications for Undergraduate and Graduate STEM Education
The Importance of Critical Thinking in Education
Webinar with Diane Halpern
Psychlopaedia.org - Psychologist Diane Halpern on what critical thinking is, how this skill should be taught and why it is key to thriving in a fast-changing world
2013 APS Award Address: Diane F. Halpern The Psychological Science Behind Hyperpartisanship and What to Do About It
Federation of Associations in Behavioral & Brain Sciences
Presentation at Annual Meeting of the American Psychological Association, 2013, Honolulu, HI
Talk given at the Association for Psychological Science (APS) convention in 2013.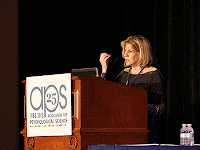 Read an article written about the talk here:
Watch the video below for a similar talk given at a TEDx event.
Here is my TEDx talk about the psychological science of partisanship versus bipartisanship
"Our Government is Broken: Seven Things You and I Can Do to Fix It"
RADIO INTERVIEW The Mark Steiner Show
June 2012
Media Resulting from a Science Article about Single-Sex Education September 2011
Media Resulting from a Science Article about Single-Sex Education
From the Science podcast: An interview with DIane Halpern about the outcomes of a single-sex education. LISTEN TO AUDIO PODCAST>>
New York Times article entitled Single-Sex Education Assailed in Report READ ARTICLE>>
Video 2011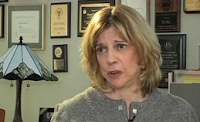 "How to encouraging girls to enter the STEM fields"
Women Mean Business With Bonnie Marcus February 15, 2010
"You CAN Have it All! Lessons from Top Women Leaders on How to Combine Work and Family"
Is it possible for women to have it all; to successfully combine work and family and still advance their careers? Professional women everywhere want to know if this is possible and what it takes to do this right. My guest today, Diane Halpern, interviewed 62 powerful women leaders for her book, Women At The Top: Powerful Leaders Tell Us How to Combine Work and Family, which she co-authored with Fanny Cheung. She will share with us what these women in top leadership positions do to manage their careers without sacrificing their family lives. Learn valuable tips from Diane on how to succeed in your profession when you are also a wife, mother, or family caregiver. LISTEN TO AUDIO >>>
The Indie Business Radio Show July 27, 2009
"CAN STUDENTS LEARN TO BE BETTER CITIZENS AND BETTER PEOPLE? ONLY IF WE TEACH FOR LONG-TERM RETENTION AND TRANSFER"
Dr. Diane F. Halpern from Claremont McKenna College discusses the need to teach students for long-term retention and transfer, especially when the goal is to have students apply their knowledge to a wide range of issues in varied contexts. Dr. Diane F. Halpern suggests that to have long-lasting positive effects on students teachers must apply basic principles from the science of learning. She discusses how empirically-validated studies of learning have shown the benefits of spaced review, practice at retrieval, overlearning, varied examples presented without the usual classroom retrieval cues, meaningful processing, and use of multiple representations. VIEW VIDEO >>>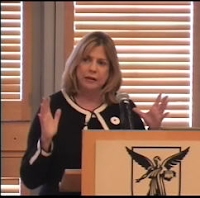 Society for the Teaching of Psychology
January 3, 2009
"THINKING AND ASSESSING CRITICAL THINKING: BETTER THINKING REALLY CAN BE A COLLEGE OUTCOME"
This presentation was given at the Society for the Teaching of Psychology Conference at Ball State University.
Video unavailable
This video is unavailable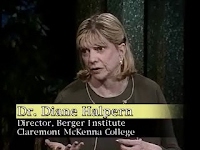 EDUCATIONAL ASSESSMENT TECHNIQUES: EMBEDDED QUESTIONS, GRAPHIC ORGANIZERS, AND PORTFOLIOS"
An interview given for Starlink, a professional development network for higher education.
Video unavailable
This video is unavailable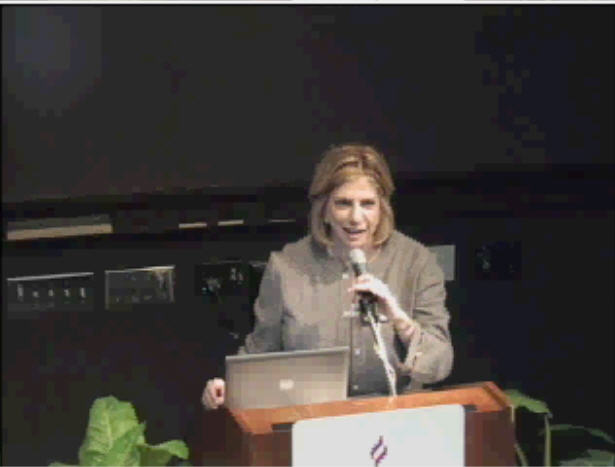 Commencement Ceremony given for Claremont Graduate University (2007)
"USING SOCIAL SCIENCE RESEARCH TO INFORM PUBLIC POLICY: TOWER OF BABEL OR BRIDGE OVER TROUBLED WATER"
In this presentation, Halpern emphasizes the importance of social science research to inform public policies. She emphasizes benefits of social science research such as improving quality of life, motivating learning, reducing crimes and many others. Halpern discusses the limits of social sciences when they reach the boundaries of political issues. Despite many similarities, Halpern notes that social scientists and politicians do not seem to understand each other when arguing public policy choices, especially when it comes to sensitive political issues. Halpern also discusses the dangers of the use of science to make an ideological point, for example when considering gender differences in education. Science can be misused by special interest groups and politicos to further their own agendas, and as such can be generalized beyond its means. This is especially problematic when it is poorly understood. She suggests that social scientists implement different policies to make it easier for public to understand the import and merit of their work. VIEW VIDEO >>>
NPR December 2, 2005
NPR: GENDER DIFFERENCES IN COGNITIVE ABILITIES"
Earlier this year, the president of Harvard was harshly criticized for suggesting that biology might explain why women lag behind men in fields such as science and math. What does science have to say about the differences in the male and female brain when it comes to cognitive abilities and academic achievement? This is a remote broadcast from the American Psychological Association's Science Leadership Conference in Washington, D.C.
"SEVEN DEADLY SINS"
Interviewed by Kitte Feldi, host "Talk of the Town," a nationally broadcast radio show on general interest topics.